Your Top-Rated & New Favorite Orthodontist in La Porte & Michigan City, IN…
Life savior! We were two hours away from our orthodontist and my daughter's new bracket injured her tongue. My doctor did a subpar job. Dr. Fryar was so kind to see her between his patients! He made an adjustment and it made it better. He offered to see her again if the problem didn't go away completely. There was no charge for it at all. All of the staff were so professional! What a pity we are not patients here. Dr. Fryar and his office staff are so much better than at the office we are going to in chicago! Day And Night! Don't even think twice – you have to come here and nowhere else.
– Irina L.


I was totally impressed with just our first visit. Dr. Fryar was laid back, polite, and very genuine. His staff was friendly and helpful. They made sure to talk to my son "the patient" making sure he was comfortable and asking him if he had any questions. This whole process, so far with getting other appointments needed has been made easier due to the wonderful ladies who work there. I walked away feeling like we had a game plan with great support. I know my child is in good hands.
– Lisa T.


Three of our children have benefited from Dr. Fryar's services. Two children each getting two set's. A wonderful experience all around each time. All the staff are great to work with and it's nice knowing you can trust Dr. Fryar's opinion.
– Clara V.


Highly recommend! Friendly, knowledgeable staff. Front office ladies are great too:)
– Lisa N.


*The reviews listed are from actual patients of Fryar Orthodontics. Individual results may vary. Reviews are not claimed to represent results for everyone.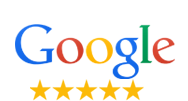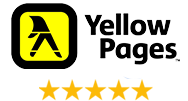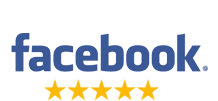 Our La Porte Office
1700 A Street
La Porte, IN 46350
Phone: 219-362-5500
Hours:
Monday: 8 am – 5 pm
Tuesday: 7 a.m. – 5 p.m.
Wednesday: Closed
Thursday: 8 am – 5 pm
Friday: Closed
Saturday: Closed

Our Michigan City Office
1200 E. Coolspring Ave.
Michigan City, IN 46360
Phone: 219-872-9200
Hours:
Monday: 8 am – 5 p.m.
Tuesday: Closed
Wednesday: 8 am – 5 pm
Thursday: Closed
Friday: Closed
Saturday: Closed